Past Pupils and Staff Association
---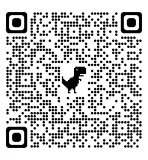 We are reaching out to you as a past pupil to join the Katikati College Past Pupils and Staff Association.
The College offers excellent educational opportunities, but there is just not enough money for extra projects, particularly sports and cultural. Children are missing out on too many things we used to take for granted. The Past Pupils Association wants to give more children access to more activities and events by raising funds to pay for these projects and to do this we need the generous contributions of people like you.
Join the Past Pupils Association. Be part of us. You'll not only be giving back to the College, but also giving forward to our young people. They need you.
We ask you to contribute a minimum of $20 each year. We look forward to sharing progress with you through the quarterly newsletter we will email to you.
To join, simply scan the above QR code or paste this link into your browser. All the details are there. If technology just doesn't work for you, please phone the College office on 549 0434 and ask to speak to Juliet.
Thank you for being part of something remarkable – the future of our young people.